List Of Items Distributed By Dp Ruto
The Second In Command, Dp William Ruto, has lately been famous for his 'Hustler' tag and his generosity towards donating several items to specific Youth.
According to Dp Ruto, he has requested leaders to work towards engaging the Youth and Women in Productive activities that would earn income. "Leaders must work towards engaging the youth and women in productive activities that would not just earn them an income but also keep them busy, away from participating in anti-social behaviour." Ruto mentioned.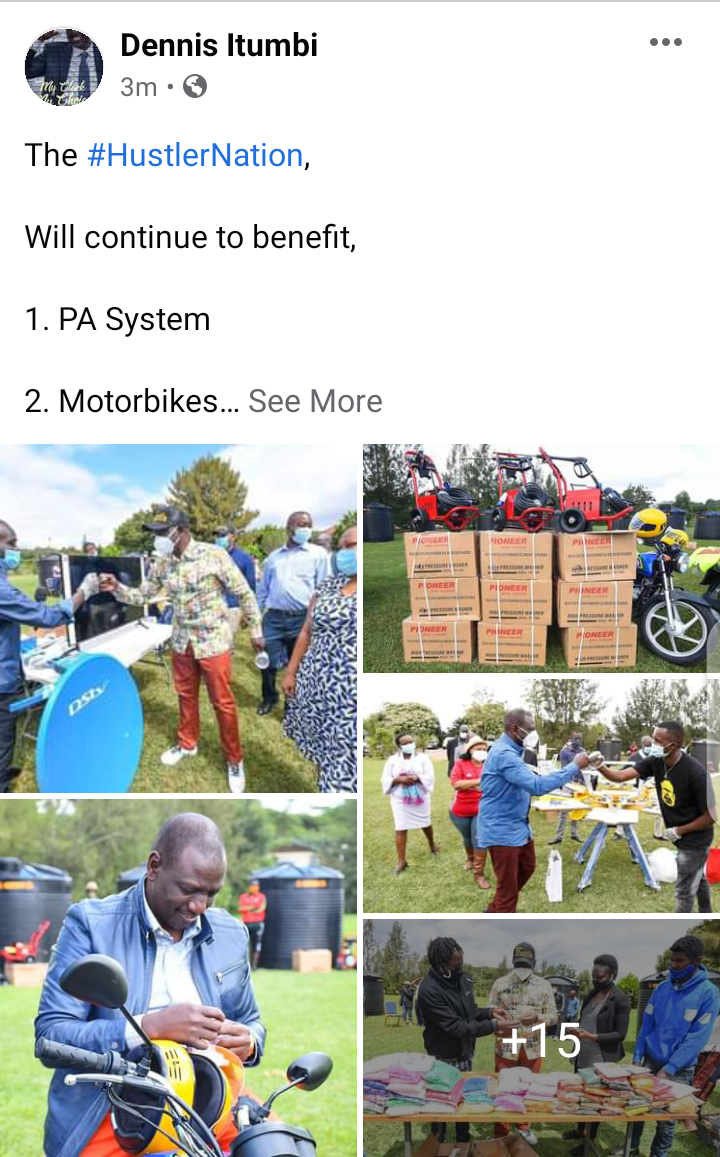 Here is a list of Items Ruto has been Distributing;
1. PA System
2. Motorbikes
3. Ubers, promoting exisisting businesses by buying from them like vibandas, kiosks, mahindi choma, etc
4. Mkokoteni
5. Wheelbarrows
6. Car Wash Tanks and Machines
7. Fully recorded Songs – Professional Audio and Videos
8. Laptops
9. Fully Equipped Salons
10. Fully Equipped Kinyozi
11. T-Shirt printing Machines
12. Incubators
13. Poultry Equipment and Feeds
14. Assistance for Sacco formation
15. Shoe Shine shelters and tools
16. Mama Mboga Umbrella Shades
17. Mixers
18. Beads
19. Tailoring Machines
20. Fully Kit Mechanic Tool box
21. Carpentry bending machines
22. Digital painting tools
23. Washing Machines
24. Cameras and Yoga Mats
25. Gym Equipments for group business
Below are Images;