[VIDEO]"Nani Amenyoa Mtoto?" Man's Rhetorical Question to Wife Lands Him in Trouble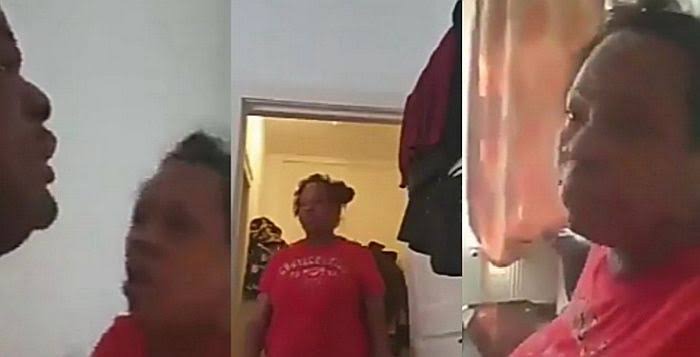 A middle-aged man regrets after a marriage conversion goes wrong.
In a video that has caused a social media uproar,a husband and wife with undisclosed names have elicited an online debate after they quarrelled over their child hair shaved.
The lady who took the video was pissed off after her husband wanted to know the person behind their child's shaved hair.
Instead of answering the question,she runs berserk telling off her husband that the child is not his.
"Unauliza nani amenyoa mtoto na wewe sio babake,kila siku unasema mtoto sio wako mbona wauliza mwenye amenyoa?"
She went ahead and insulted him for not providing anything to the family if not her side hustle they could be sleeping empty stomachs.
"Wewe hutoi ata shilingi,kama sio mimi ungekula nini?"
The lady went miles ahead to warn him not to take his parents advise to beat her up.
"Naskia uliambiwa unipige na wazazi wako,jaribu utakiona…!"the lady warned
The pressed husband sitting on sofas went mute and left her wife attack him while she recorded the video.
"I have recorded the video so people and our kid will know the truth that you always hesitate that the child is not yours."